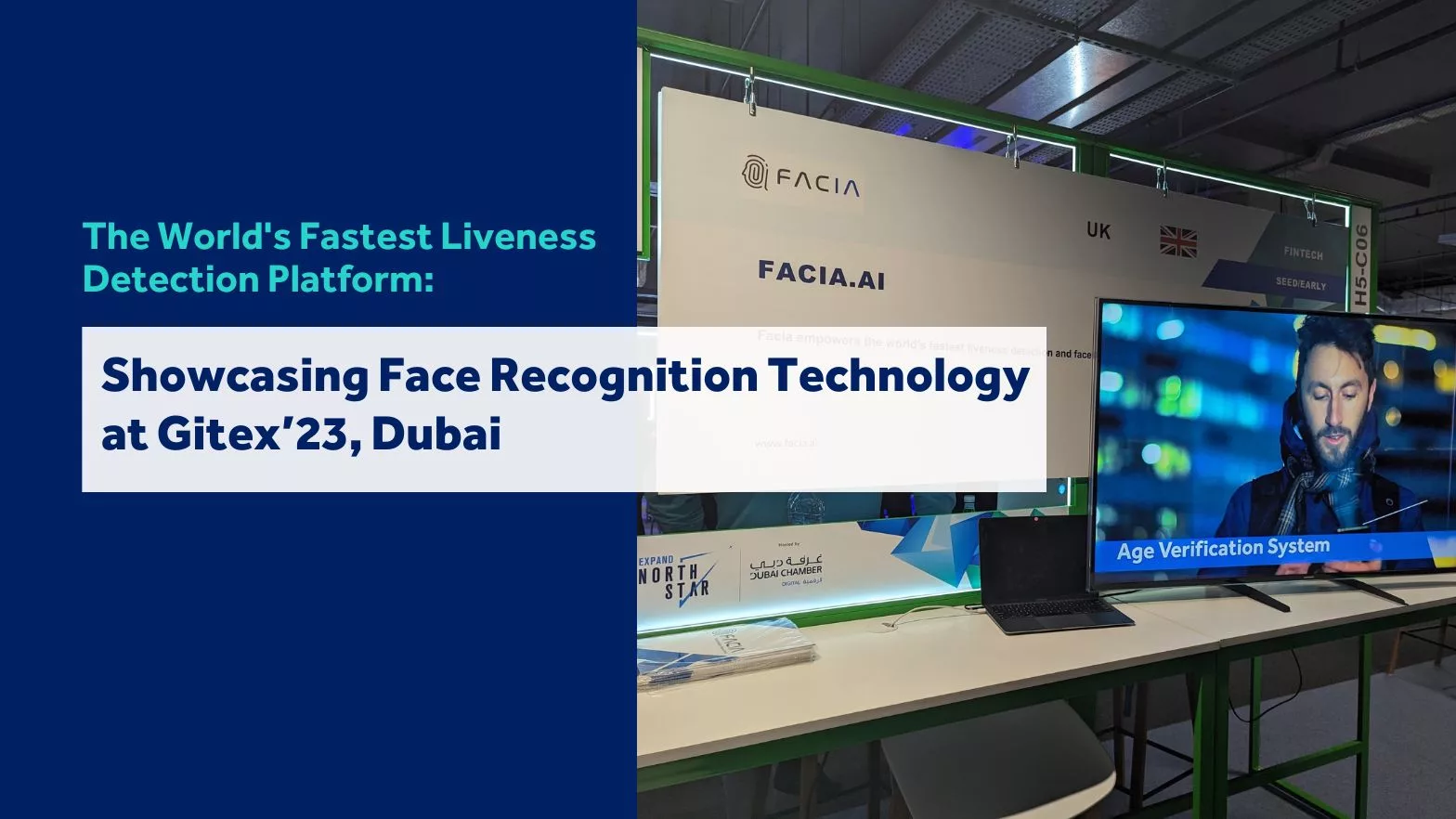 Facia Attends GITEX Dubai as the World's Fastest Liveness Detection Platform
Author: Luke Oliver | 20 Nov 2023
Facia, the world's leading face recognition vendor made a triumphant return to GITEX Global's event North Star, held at Dubai Harbour from October 15th to October 18th. This prestigious event featured emerging tech startups from around the world, all converging to showcase their innovative solutions. Facia's participation not only provided an incredible networking opportunity but also highlighted its groundbreaking achievements in the field of biometrics.
"Since we build a product applicable globally, GITEX is always on our radar," said Mujadad Naeem, CEO of Facia.
A Journey Marked by Milestones
Since Facia's last appearance at GITEX Morocco, the company achieved significant milestones, with one of the most notable being securing $1.2 million in funding. This journey wasn't without its challenges, but the UK-based startup demonstrated resilience, with unwavering faith in their team and product. Eventually, Facia earned a reputation as one of the most trusted providers of face recognition technology. The company hopes to have more on its plate after the recent Gitex Dubai.
The Face Recognition Space
The team learned that the face recognition space is constantly increasing and evolving. Organisation are moving towards robust digital security methods to enhance customer onboarding and help businesses protect their customers' data. With the emergence of generative AI, it has become even more important for companies to prevent hackers from accessing their systems. This was particularly highlighted at Gitex Dubai. 
Pioneering Liveness Detection Technology
Facia has positioned itself as a pioneer in liveness detection technology while simultaneously advancing towards more robust solutions like iris recognition. In a world where technological innovation among fraudsters and hackers poses a threat to identity security, Facia, alongside other biometric authenticators, is intensifying its efforts to prevent identity theft.