Optimize Digital Onboarding Process: Step by Step Guide
In today's modern corporate world, digital onboarding is an important aspect of any company. It's an effective way to keep new hires interested in their jobs, increase their likelihood of sticking around, and equip them with the tools they'll need to do well. 
This article will discuss the steps necessary to implement digital onboarding in your company, including coming up with a plan and selecting the appropriate tools and platforms. 
By taking these steps, your digital onboarding will improve significantly.
What is Digital Onboarding?
Onboarding
The first time a customer uses the company's product is known as onboarding. Onboarding encompasses all the activities required to onboard a new employee into their role. 
Digital Onboarding
Digital onboarding refers to the process where all onboarding tasks are completed through technology with minimal human involvement.
The following procedures represent a normal part of the onboarding phase:
Data collection from customers

Training for customers Meeting with CSM to introduce themselves

Setup of Products

Compatibility of products with the customer's existing technical infrastructure

Product demonstration
Types Of The Onboarding Process
On-Site Onboarding
The standard method of onboarding requires the new employee to physically appear at the company's headquarters and provide identity documents and biometric data.
Semi-On-Site Onboarding
New customers can complete their paperwork electronically from the comfort of their own homes. However, submissions require a visit to the main office.
Digital Onboarding
Onboarding via the internet, or virtual onboarding, is currently the most popular technique. People no longer have to leave the convenience of their own homes or places of business to complete the process because the entire process has been automated.
A Step-By-Step Guide To Digital Onboarding For Your Organization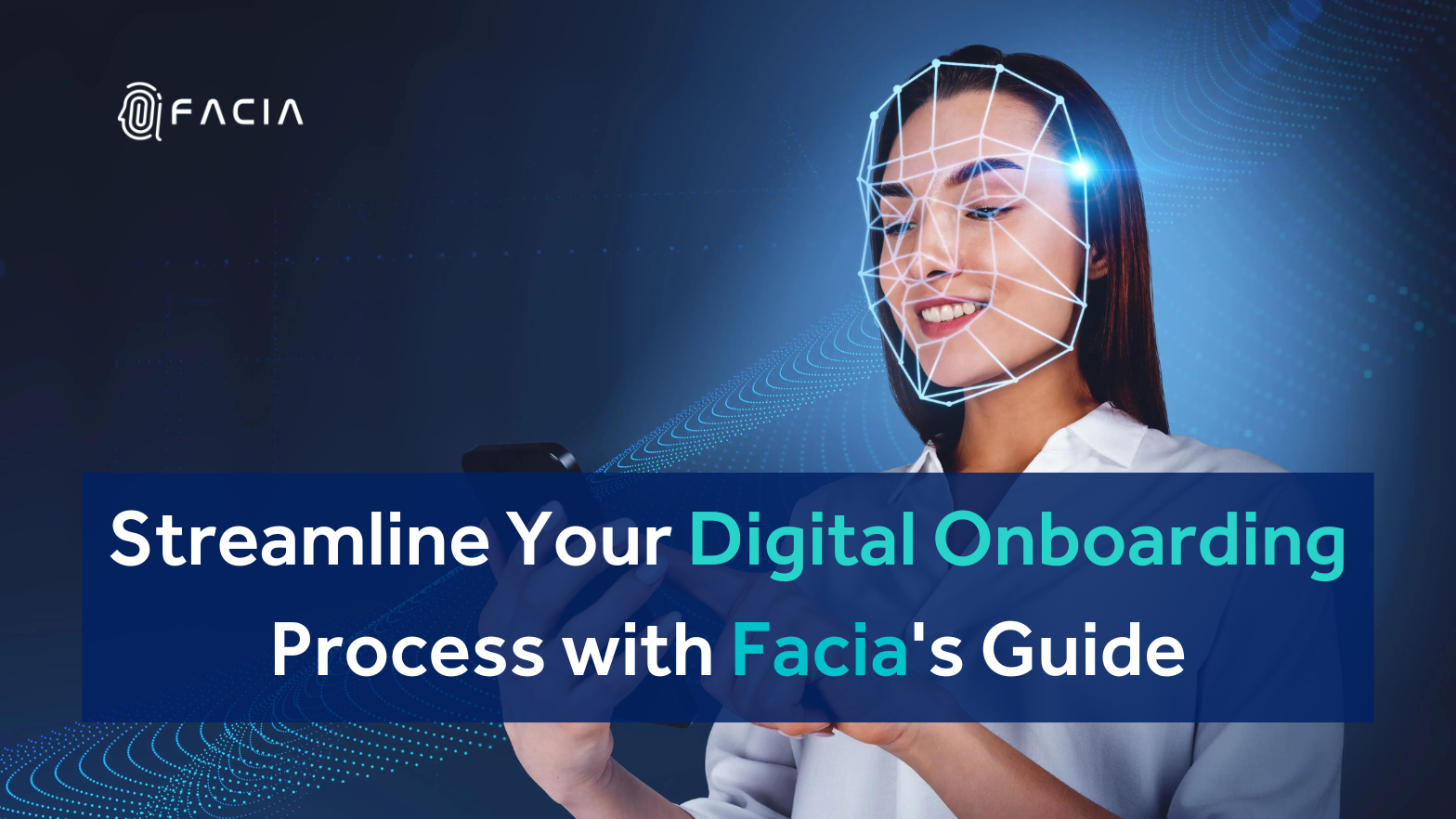 1. Develop An All-Encompassing Plan For Digital Training
An organized strategy for digital onboarding can increase worker engagement, retention, and productivity. It makes sure that new employees are given the appropriate support at the right moment and that the integration process goes off without a hitch.
First, you need to determine what you hope to accomplish during the onboarding process digitally, such as relationship building, establishing a business culture, and training. 
Next, create a schedule for new employees to follow, one that includes important events like meetings and training. 
Finally, make sure that new employees have access to all the resources they need, including digital training materials, welcome packets, and communication tools.
2. Make Sure You're Using The Appropriate Digital Onboarding Resources And Networks
With the right digital onboarding tools, you can automate, manage, and streamline your onboarding process. These tools enable you to share work more easily, keep track of how things are going, and document every step of the onboarding procedure for new hires.
Find digital onboarding solutions, like Facia, that interest you and get in touch with them to learn more. Facia is a facial recognition company that streamlines onboarding procedures. They can onboard your clients, and employees in a matter of seconds with their facial recognition system. Facia facial recognition solution uses artificial intelligence and machine learning algorithms to provide fast and accurate onboarding service.
Finding a suitable solution is the first step, but you should always put it through its paces to make sure it lives up to your expectations. Make sure the solution you select works well together and can be scaled as needed.
3. Make Interesting Online Course Resources
Digital training materials are a great way to show new employees how the company works and what their roles and responsibilities are in a way that is organized and easy to understand. In a remote setting, these materials can also help save time and cut down on the need for in-person instruction.
Create video lessons, PowerPoint presentations, and online tests as part of your instruction modules. Focus on making the materials accessible and enjoyable for the new hires, and make sure the content is current and pertinent. Employees will be more involved and learn more from training sessions that include real-world examples and case studies.
4. Establish An Online Community For Guidance And Assistance
Through online mentoring and support, new hires can become familiar with their coworkers and the company's standards. Employee retention and engagement can be increased by onboarding assistance services.
During the onboarding process, each new employee should be paired with a more seasoned colleague in their area who can serve as a mentor and sounding board. To make sure new hires feel welcome and supported, managers should check in with them frequently and encourage regular video calls between new hires and their mentors.
5. Solicit Input And Tweak The Digital Onboarding Procedure
To create a more efficient and streamlined digital onboarding process, it is important to gather feedback from new employees about their onboarding experience.
Construct and disseminate surveys or other means of gathering employee input to learn more about their onboarding experiences. Find the program's strengths and flaws by analyzing this feedback data for trends and patterns. Respond to customer input by making strategic shifts and maintaining a dedication to the ongoing development of your digital onboarding procedure.
Benefits Of Digital Onboarding
It has many benefits for businesses, including scalability and a quicker hiring process. When deciding whether or not to implement this, the cost-benefit analysis must be taken into account. Let's quickly review the advantages.
Simple And Effective Procedure
This is the primary advantage of employing a computerized approach.  Setting up a procedure digitally leaves room for it to veer off course. It is possible to test and do each step that is needed to bring a new customer on board. End-to-end testing is needed to make sure that the whole onboarding process works as well as it can. However, once finished, it would run smoothly for a long time.
Less Room For Error, More Supervision.
Since everything is now completed digitally, the onboarding document can be designed in any way the company sees fit. Any information or rules in the form could be updated with only a small modification to the code. And once you update the code, it will be accessible to all of your customers right away. This takes very little time to implement, and it gives you a lot of control over the onboarding process.
Cuts Costs
Once the procedure is moved online, there is effectively no limit to the number of customers it can serve. If you had to personally onboard 10,000 customers, you'd need a lot of people to do it. True, a great deal. This also comes at a hefty price. 
This is where the greatest value of digital onboarding can be found. It's a great way to grow your business with a small financial investment in comparison to the potential profits.
More Customer Control
Customers in the modern era would rather be left alone to complete mundane tasks. Your online platform's interface needs to be clear and simple to use. With digital training, they can finish the process whenever it is convenient for them. 
They can do something over and over again until they fully grasp it, like watching the product instruction again. This gives them more leeway and permits deeper involvement with the company.
Conclusion
Digital onboarding is increasingly important in today's businesses. By implementing a digital onboarding strategy, picking the right tools and platforms, creating engaging training materials, introducing virtual mentorship and support, and gathering feedback to continuously improve the process, businesses can ensure that new hires are integrated into their organization smoothly, increase employee engagement, and decrease turnover. These measures enable businesses to offer a streamlined digital hiring process to their staff.
Frequently Asked
Questions
What is Digital Onboarding And Its Importance In The Modern Workplace?
A digital onboarding process, which involves integrating new employees and customers into the business's digital ecosystem, can be advantageous to all three groups. This system streamlines paperwork, policy education, and the distribution of initial assignments. As businesses rely more heavily on technology and remote work, digital onboarding is becoming more crucial to improve workflow efficiency, reduce manual processes, and improve the overall experience for both employees and employers.
What is the Best Digital Onboarding Solution?
Facia is the best solution for digital onboarding. It is a facial recognition company that streamlines onboarding procedures. They can onboard your clients, and employees in a matter of seconds with their facial recognition system. Facia facial recognition solution uses artificial intelligence and machine learning algorithms to provide fast and accurate (99.98%) onboarding service.
How Can I Make Sure That My New Customers Or Workers Have A Fun And Stress-Free Digital Onboarding Experience?
When creating your digital training program, keep these in mind.
Clearly define your goals and the criteria for new hires from the beginning.
Appoint a leader for the operation or a group of people to oversee it.
keep people interested by using multimedia and interactive material.
Encourage regular two-way communication to enable prompt responses to any questions or potential problems.
Throughout the training process, ask new hires for feedback, and use that information to make adjustments as needed.